1955 Original Broadway Production
Making a splash with its Broadway debut on November 30, 1955, Pipe Dream played its premiere performance at the Shubert Theatre to an audience ready to experience Rodgers & Hammerstein's latest creation. Based on Steinbeck's novel Sweet Thursday, a follow-up with the characters of his previously known book Cannery Row, Pipe Dream transported audiences to the world of postwar Monterey, California. With a cast led by William Johnson, Judy Tyler, Mike Kellin and Helen Traubel, Pipe Dream played 246 performances, closing on June 30, 1956.
---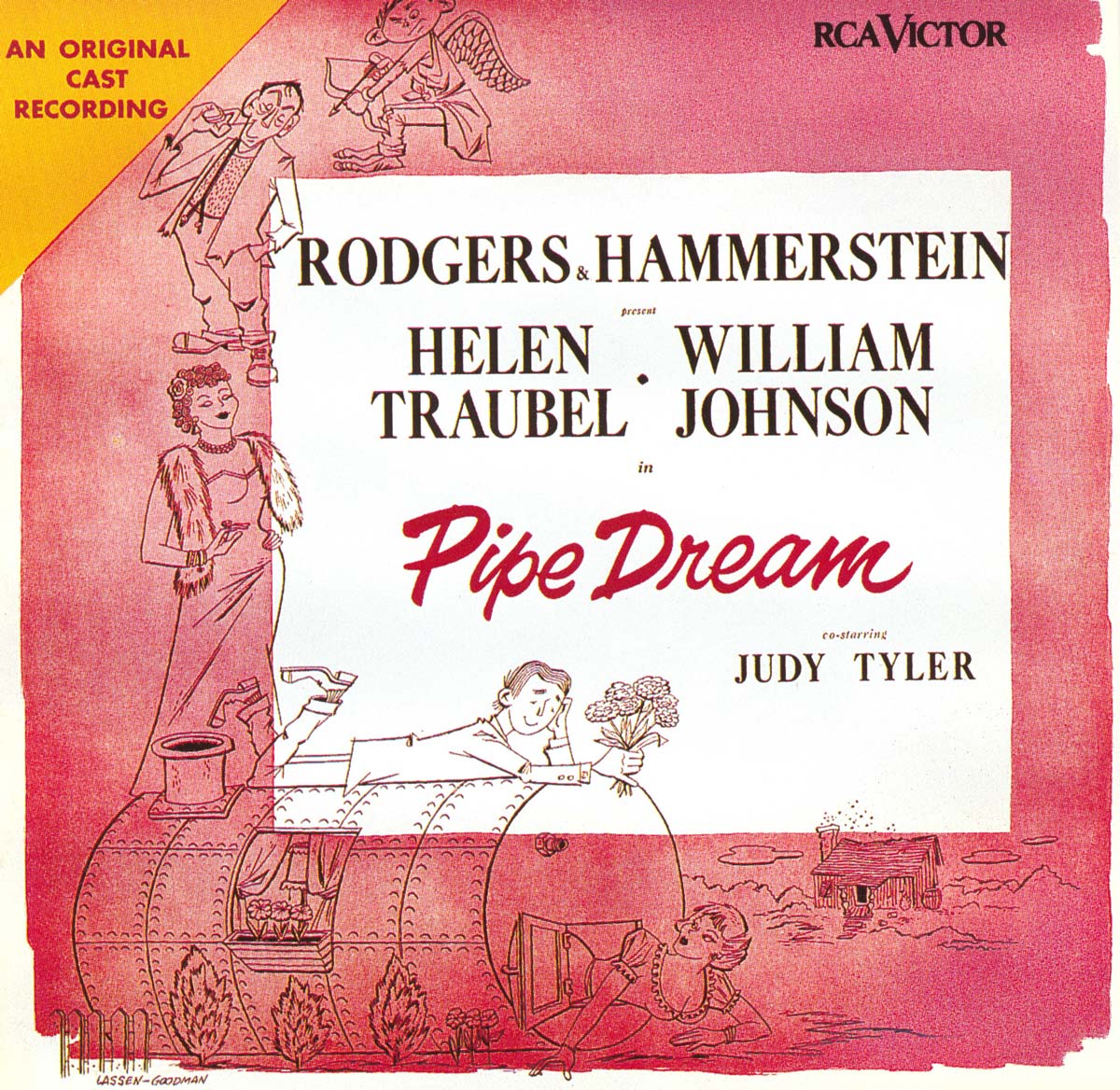 Preserved from the premiere production, this Original Broadway Cast recording of Rodgers & Hammerstein's Pipe Dream begins with a glorious overture, which immediately transports listeners to the gorgeous central coastline of California. Though often overlooked, this treasured score captures the essence of what makes the music of Rodgers & Hammerstein so universally beloved. Featuring a cast led by William Johnson and Helen Traubel, the album was first released as an LP on June 1, 1955, alongside popular recordings by Perry Como.