1958 Original Broadway Production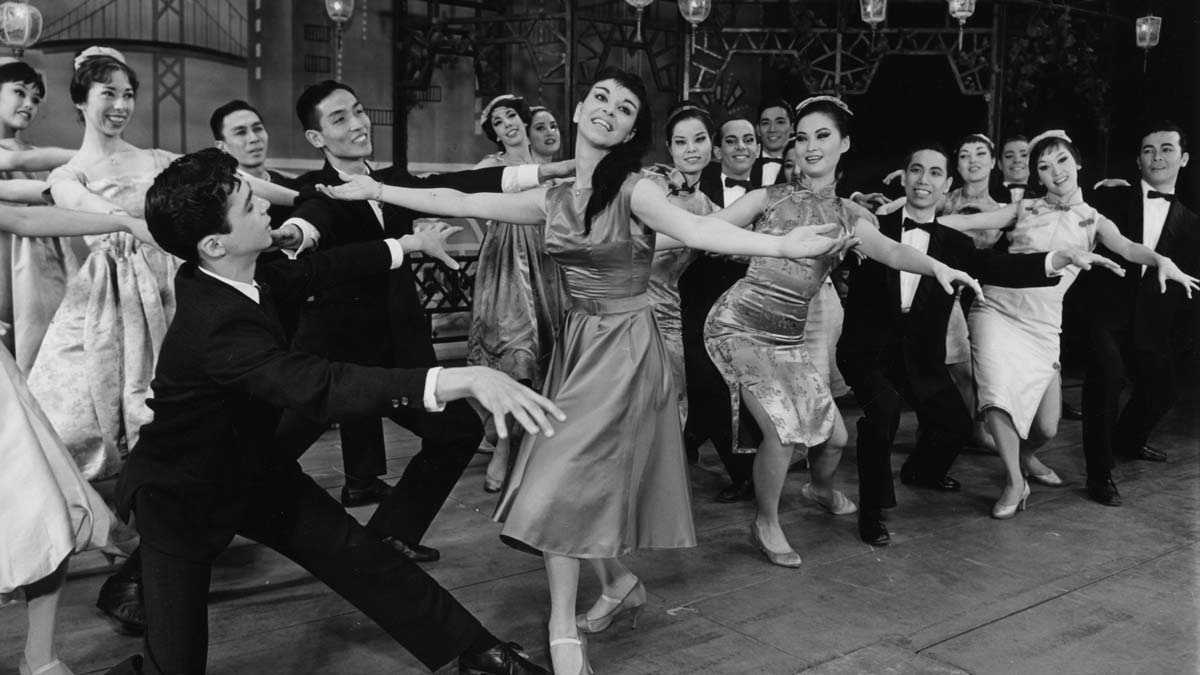 In the summer of 1957, Oscar Hammerstein II found delight in a new novel suggested to him by longtime family friend Joseph Fields. The Flower Drum Song by Chinese American writer C.Y. Lee had been released earlier that year. Newly inspired after wrapping the filming of the motion picture adaptation of South Pacific, Rodgers & Hammerstein quickly got to work on adapting Lee's novel for the stage. The assembled creative team for the musical was made up of both familiar collaborators, like costume designer Irene Sharaff, orchestrator Robert Russell Bennett and music director Salvatore Dell'Isola, while new visionaries entered the Rodgers & Hammerstein canon, including scenic designer Oliver Smith, choreographer Carol Haney and, in the director's chair for the first and only time on Broadway, Gene Kelly. After a one-month out-of-town tryout at Boston's Shubert Theatre, Rodgers & Hammerstein's Flower Drum Song premiered the first primarily Asian American cast to ever perform in a Broadway musical, including Pat Suzuki, Miyoshi Umeki, Jose Ahumada, Fumi Akimoto, Paula Chin and many others. Opening at the St. James Theatre on December 1, 1958, Flower Drum Song ran on Broadway for 600 performances, through the spring of 1960, just as the London production made its dazzling premiere at the Palace Theatre.
---
Recorded at Columbia's 30th Street Studio a week after the show's opening night at the St. James Theatre, this original cast recording of Rodgers & Hammerstein's Flower Drum Song features beloved tunes like "I Enjoy Being A Girl," "Sunday," "Love, Look Away" and more. Under the musical direction of longtime R&H collaborator Salvatore Dell'Isola, the album features Broadway cast members Miyoshi Umeki, Pat Suzuki, Key Luke, Arabella Hong and more. The first edition of this album sold over a million copies, achieving Gold Record status.