On October 25, 1957, Columbia Studios released the film adaptation of Pal Joey, and it became a box office smash. Starring Frank Sinatra, Rita Hayworth and Kim Novak, the film was set against the romantic, foggy backdrop of San Francisco. Though other leading men – including Gene Kelly, Marlon Brando, Kirk Douglas and Jack Lemmon – had been considered for the title role, Sinatra was a natural fit. He'd already released hit recordings of several songs by Rodgers & Hart and Rodgers & Hammerstein, including songs from Pal Joey, and he had the charisma and swagger required for the role. Loosely based on the stage show, the film incorporated several Rodgers & Hart tunes from their other musicals. The New York Times said Sinatra "added luster to these indestructible standards" and the role won him a Golden Globe for Best Actor. Pal Joey would later be ranked as one of the highest-earning films of 1957.
---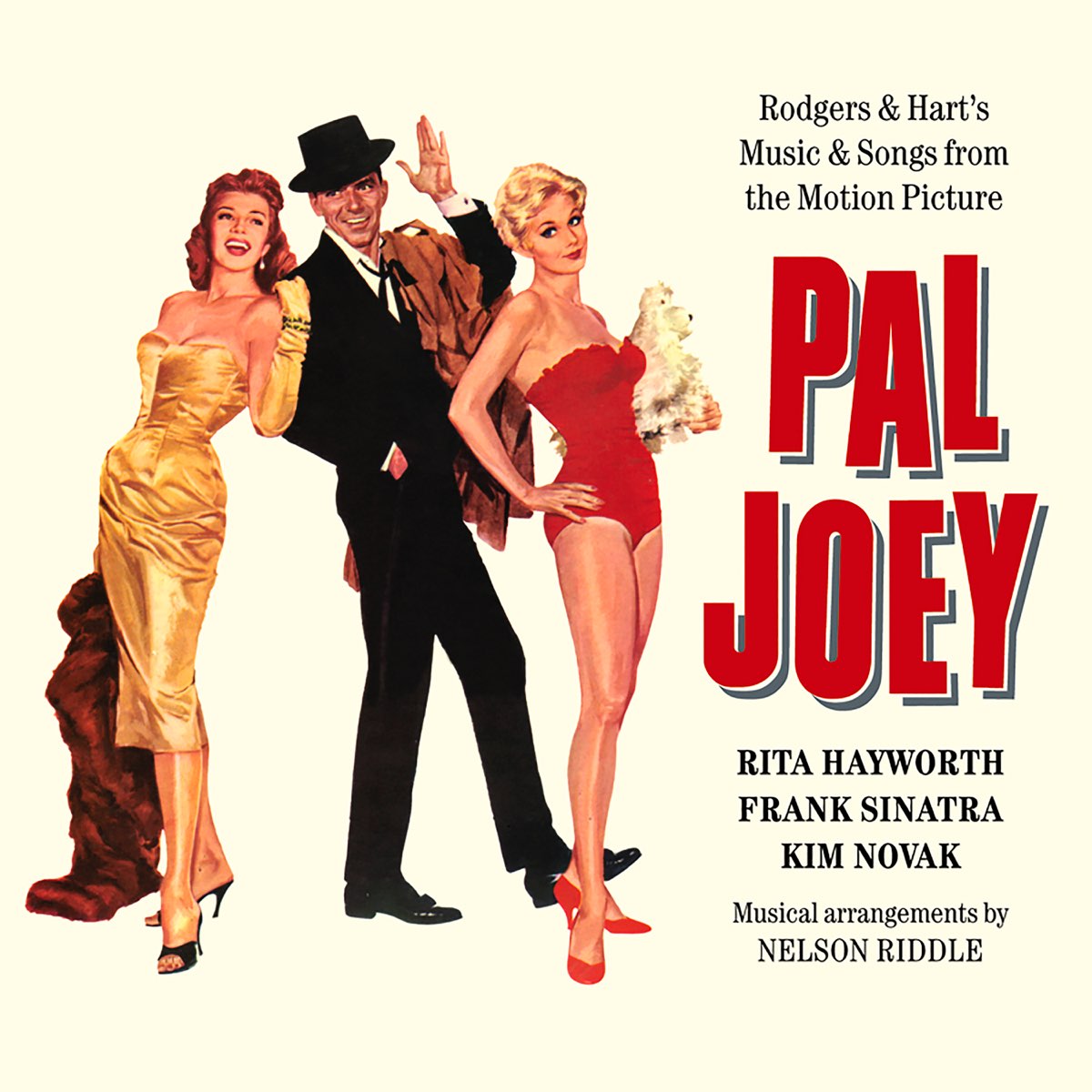 While much of Pal Joey's original score is preserved in this 1957 movie soundtrack, a few familiar Rodgers & Hart tunes were added as well. Appearing in the track list is "There's a Small Hotel" from 1936's On Your Toes, "The Lady is a Tramp" and "My Funny Valentine" from 1937's Babes in Arms and "I Didn't Know What Time It Was" from the 1939 musical Too Many Girls. While Sinatra sang all of Joey's songs, Jo Ann Greer sang for Rita Hayworth and Trudi Erwin sang for Kim Novack. The film soundtrack debuted on November 11, 1957, sending "The Lady is A Tramp" to #2.
Unfortunately, the 1957 soundtrack recording of Pal Joey is currently unavailable for streaming.