---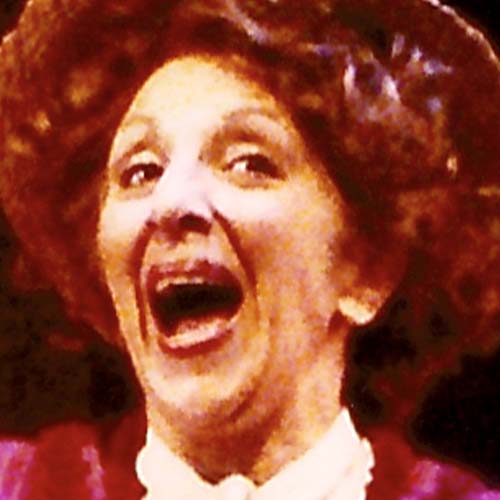 Aunt Eller
Laurey's aunt; a hearty woman of about fifty. The proprietress of her family's farm, Aunt Eller is a respected authority within the community. She is friendly and good-humored but does not suffer foolishness. Aunt Eller keeps the peace while holding a protective eye over Laurey and Curly. By request of the crowd, she acts as auctioneer for the Box Social.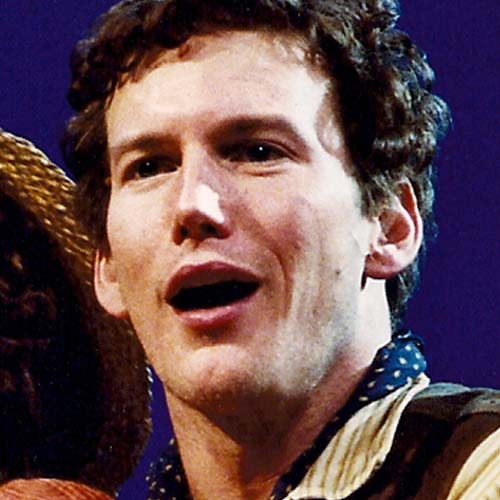 Curly
A handsome young cowboy of great skill – and he knows it. Hailing himself as the "best bronc buster" in the territory, Curly thinks everything's going his way. He is in pursuit of Laurey and doesn't quite understand why she hasn't fallen instantly for him. Though he finds competition in the hired farmhand Jud Fry, Curly ultimately gets his girl.
Laurey
Aunt Eller's niece, growing into a young lady, Laurey is at an age where she wants so many things that she can't seem to make up her mind, including who should take her to the Box Social. Independent and fiercely stubborn, Laurey questions social expectations. While her affection leans to Curly, she is attracted to Jud as well, though he scares her. In the end, Laurey does what she needs to do, boldly, by firing Jud and choosing Curly.
Jud Fry
Aunt Eller and Laurey's rough-hewn farmhand, Jud lives in a smokehouse, where he displays farm tools and postcards of nude women. A social outcast, he has a murky and questionable past. Lonely and misunderstood, Jud is desperate for connection, making his desire for Laurey both heartbreaking and potentially dangerous.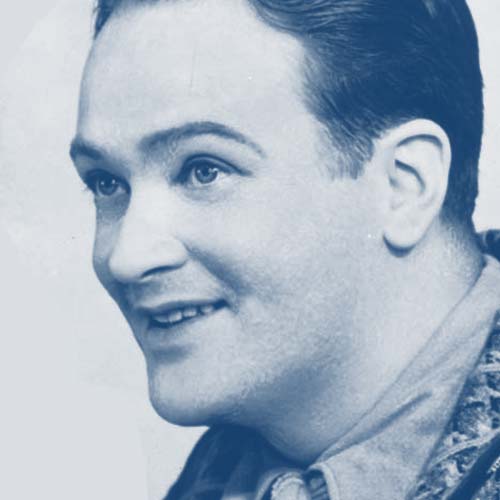 Will Parker
Charming and goofily thick-headed, Will is a prize-winning steer roper who just got back from the Kansas City Fair, where he won the $50 he needs to marry Ado Annie, his promised girl. Despite his poor judgment and comic inability to handle money, Will manages – somehow – to win Ado Annie's hand.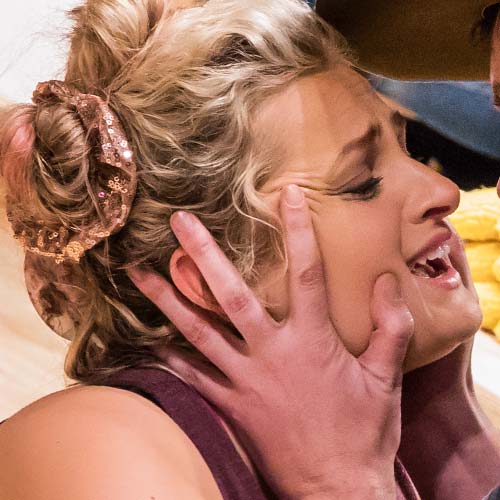 Ado Annie Carnes
Vivacious, playful and open-hearted, Ado Annie has just discovered what it means to be an attractive young girl – men hadn't paid any mind until recently. Promised to Will Parker, she nonetheless agrees to accompany Ali Hakim to the Box Social while Will is away. Which man does she prefer? Whoever she's with, of course.
Ali Hakim
A Persian peddler who has wandered into town, Ali Hakim is an opportunist, a shrewd businessman, and a bit of a player. Cornered into marrying Ado Annie, he must think and act quickly to reverse his fortune.
---
Gertie Cummings - A young woman who jumps on the opportunity to have Curly take her to the Box Social, Gertie has an annoying, distinctive laugh.
Andrew Carnes - Ado Annie's father and the local judge, he hunts rabbits and usually has his shotgun at the ready.
Cord Elam - One of the men in town, a federal marshal.
Ike Skidmore - A local man who helps get a crowd of folks from Bushyhead to his ranch for the Box Social.
Fred - Another man in town, one of Curly's friends.
Slim - A friend of Will Parker's.
Vivian - A young woman who occasionally tells fortunes.
Other Characters -  Ellen, Kate, Sylvie, Armina, Aggie, Jess Chalmers, Mike, Joe, Sam Virginia